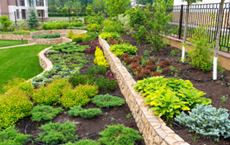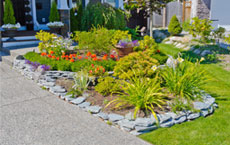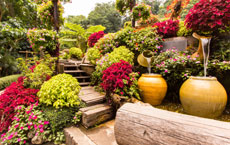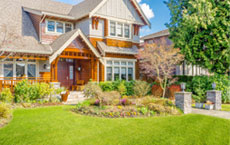 Achieve the look you've been dreaming of for your residential or commercial property when you call the experts at Skid Steer Guy LLC.
Get a customized look for your front or backyard when you choose our services.
Hardscaping refers to the solid, hard elements in landscape design that stay in the same for years. Examples of harscape designs are:
Patios

Decks

Driveways

Walkways and stairs

Water features

Retaining walls

Outdoor kitchens
Many different materials are used in hardscape designs, including:
Slate

Flagstone

Terazzo

Brick

Concrete
Softscaping us inlike hardscaping in that it doesn't have that long-term or permanent quality. You can think of softscape design as it sounds - the "soft" features. Softscaping includes:
Plants

Shurbs and hedges

Flowers

Vines

Trees

Turf
Softscape designs change more often. You will probably change your plant design annually or more often than that, but once you install a new patio, you will keep it for a long time - probably 10 years more.